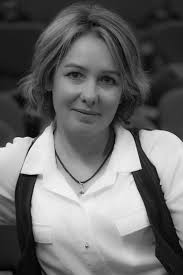 Conductor - Helen Renaud

Christchurch bassoonist, saxophonist and conductor, Helen Renaud has been the HOD of Music at Burnside High School, where she now works part time. She studied bassoon at the Wellington Conservatorium of Music, and Music History at the University of Victoria, before receiving her teaching qualification. In 2009 she graduated with a Masters in Music from the University of Melbourne, where she focused on conducting. It was here that she was taught by the late Professor John Hopkins OBE, and Richard Gill OAM. In 2018 Helen graduated from the University of Canterbury with a Doctorate in Musical Arts, looking at rehearsal techniques for high school and youth ensembles.
Helen was appointed to the roll of Conductor of the University of Canterbury, Christchurch Youth Orchestra in 2016. She also conducts the Burnside High School Orchestra and Junior Concert band, and is a free-lance conductor around Christchurch. Helen also plays baritone saxophone with the All Girl Big Band, where she is one of the founding members.