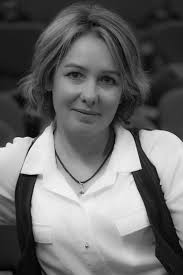 Christchurch bassoonist, saxophonist and conductor, Helen Renaud has been the HOD of Music at Burnside High School, where she now works part time. She studied bassoon at the Wellington Conservatorium of Music, and Music History at the University of Victoria, before receiving her teaching qualification. In 2009 she graduated with a Masters in Music from the University of Melbourne, where she focused on conducting. It was here that she was taught by the late Professor John Hopkins OBE, and Richard Gill OAM.
Since then she has been working to develop her conducting skills as the Conductor of the Burnside High School Orchestra, Symphonic Band and Junior Concert Band. She is currently studying part time for her Doctorate in Musical Arts, looking at rehearsal techniques for high school and youth ensembles. Helen was appointed to the role of Conductor of the Christchurch School of Music UC Christchurch Youth Orchestra in 2016.
Assistant Conductor - Matthew Lee
Matthew Lee is a passionate educator and flute player who has recently completed his Master of Music Degree, which he earned with Distinction, at the University of Canterbury studying with Christchurch Symphony Orchestra Principal Flutist, Anthony Ferner.

In 2017 Matthew has travelled across New Zealand and Australia, having numerous lessons with James Kortum, Lecturer of Flute at the Sydney Conservatorium, Kathryn Moorhead, Associate Principal of the Auckland Philharmonia, and Eric Lamb, Soloist and Lecturer in Flute at the University of Auckland. He has also been extensively mentored by New Zealand Symphony Orchestra Principal Flutist, Bridget Douglas.
Since moving to Christchurch in 2012, Matthew has cemented himself in the music scene here. He can be seen frequently performing with the Christchurch Symphony Orchestra, including opportunities to play as Acting Associate Principal Flute. He is a flute tutor at the Christchurch School of Music and at the end of 2015 he was also appointed to the role of Assistant Conductor of the University of Canterbury – Christchurch Youth Orchestra starting in 2016.