UC Christchurch Youth Orchestra Concert Programme 2019
Door sales available

Cost $20 adult $15 concession $5 student
UCCYO presents "Worlds Apart"
Come and join our talented young musicians, conducted by Helen Renaud, in a concert of wonderful music from around the world. From the beautiful lakes and mountains of New Zealand with Lilburn's Aotearoa Overture to the noisy and bustling streets of Paris in Gershwin's American in Paris this will be a concert of wonderful melodies and great contrasts. Our talented strings will perform Holberg Suite by Greig, a five-movement work based on 18th century dances before the wind, brass and percussion of the concert band will entertain with a rollicking and humorous jazz inspired Blue Shades by Tichelli. Finally from Russia, one of Prokofiev's most well-known works and his first foray into film music, the Lieutenant Kijé Suite. A concert not to be missed.
Saturday 11 May 2019 7:30pm – 9:30pm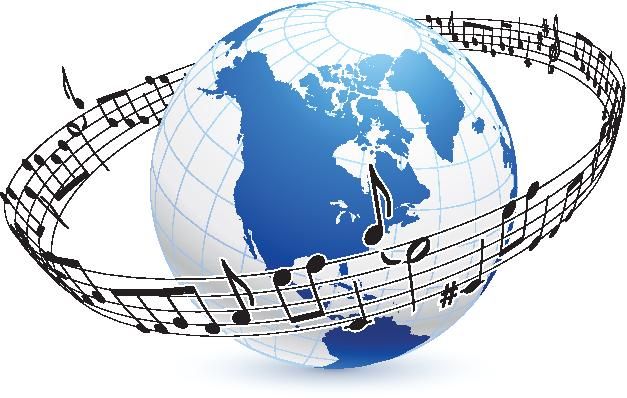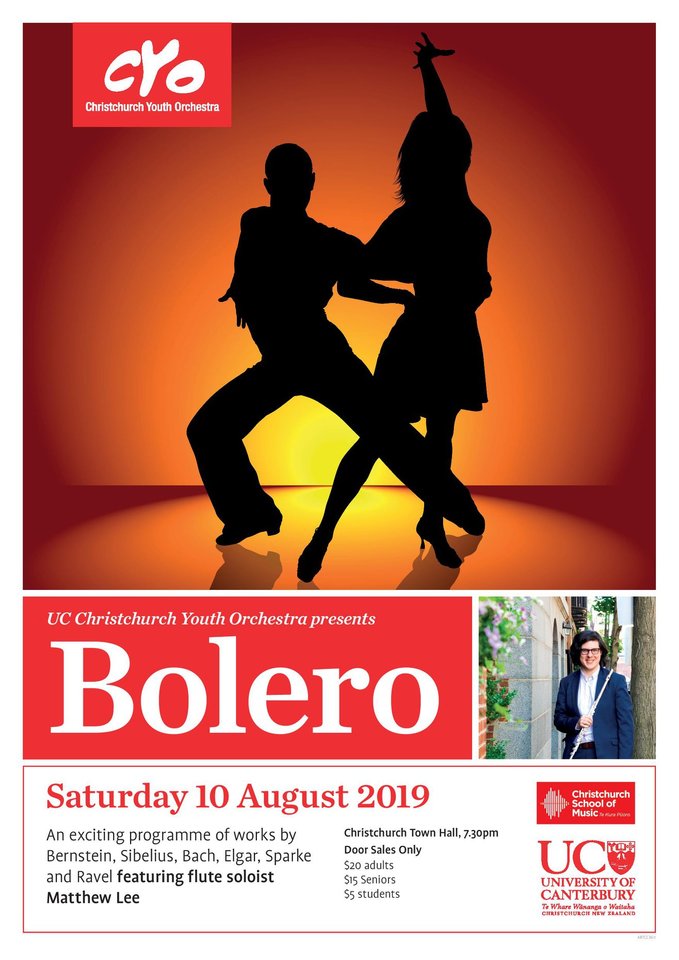 A note for all our CSM families participating in Showcase - we are offering FREE tickets to all CSM students who are performing in Showcase and their families to the UC Christchurch Youth Orchestra concert which is immediately after our Showcase Concert on Saturday 10 August in the Christchurch Town Hall. You can get your free tickets from the CSM office during the week or the Saturday office. There will also be tickets available on the day of the concerts after 4pm. This will be a wonderful opportunity to hear our talented young musicians in concert. In particular the concert will feature one of CSM's favourite people, Matthew Lee as flute soloist in the CPE Bach Concerto, home from his first year studying in Boston.
Concert Three ---- "Enigma"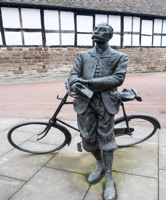 " Enigma"
Saturday 12 October 7.30pm Charles Luney Auditorium
Brahms – Academic Festival
Overture Bach – Air
Menzies – For Concert Band
Elgar – Enigma Variations
Concert Four ---- " Deep Purple to Prokofiev"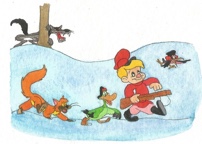 " Deep Purple to Prokofiev"
Saturday 30 November 6.30pm Christchurch Boys' High
Lord and Gillan (Deep Purple) – 1st mvmnt from Concerto for Group and Orchestra
Anderson – The Typewriter
Prokofiev – Peter and the Wolf