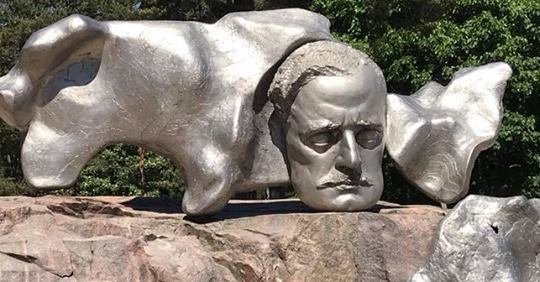 The CSM UC Christchurch Youth Orchestra – "Confessions"
Charles Luney Auditorium – Saturday 11 August 2018
Reviewed by Tony Ryan
Verdi, Elgar, Holst and Sibelius – great names; great music – and brought to us by young people with a such a sense of exploration and discovery that, somehow, the music speaks freshly in ways that experienced professionals cannot always achieve.
The last time I heard Verdi's Overture to 'Nabucco' in concert was years ago from the NZSO in a spectacular and efficient performance as an opening programme warm-up. The element of spectacle was just as present in Saturday night's concert from the Christchurch Youth Orchestra, but the added dimension of youthful discovery conveyed a real feeling of revelation for me too. From the quietly ominous opening brass chorale, to the lyrical Hebrew Chorus melody and the more spectacular and colourful episodes, Verdi's overture proved an ideal vehicle for this orchestra, enabling them to demonstrate the variety of their technical and musical accomplishments, and the strengths of every section of the ensemble.
A huge advantage of a youth orchestra concert is the ability to be more than usually creative in programming. So the following two works tend to be less frequently heard in live performances. And, although we did hear Elgar's 'Sospiri for strings' quite recently from the Christchurch Symphony Orchestra in what struck me then as a pleasant, if superfluous, makeweight, here it became a piece of hushed magic, no doubt reflecting the care and rehearsal time that the CYO strings were able to devote to it.
But Gustav Holst's 'Suite for Military Band' is not a piece that I've encountered previously in concert. Based on English folk songs, these four movements proved immediately approachable and hugely appealing. The touch of humour in the third movement 'Song of the Blacksmith', where one of the percussionists entered with a whole builder's apron of tools to play the anvil, was a delightful touch. The work also enabled quite a few of the CYO's string players to show off their considerable skills on wind and brass instruments, as well as giving many additional players a chance to participate in the concert – is there no limit to the resources of talented young musicians that the Christchurch School of Music (CSM) has mentored and developed?
The biggest challenge of the night came in the second half of the programme with Sibelius's mighty 'Symphony No. 2'. Even if the daunting challenges of this work were frequently evident throughout the performance, they were fearlessly and effectively confronted by the players under the clear and nurturing guidance of conductor Helen Renaud, whose courage and determination in bringing such a performance to fruition is most impressive. This is a very difficult piece to bring off, and Sibelius's mosaic of myriad textures and structural building blocks were certainly more analytically exposed than we're used to hearing, but, for me, that added to my experience of this work, especially in the context of witnessing talented young people bringing a timeless masterpiece to life.
After Saturday night's CYO concert, I spoke to some of the players. Their pride in their achievement, and their passion for the music that they had just played, was a heartening reminder that, amidst corporate and media manipulation of the music 'industry', great music will always communicate to independent and thinking minds of all ages. Gratitude for this is certainly due to Celia Stewart and the amazing Christchurch School of Music, along with the University of Canterbury's Professor Mark Menzies whose mentoring throughout the rehearsals and whose animated participation in the second violins for this concert was admirable, to say the least.
Tony Ryan is a regular reviewer for The Press, RNZ Concert and Theatreview